MOVE TABLE. FURNITURE. WAGNER. 2020
Whilst doing a project with the process of metal spinning I was inspired by the stackable form of paper cups. The Move table consists of just two parts, the cone shaped base and the tray. Based on the morse and taper principal they slot into each other and form a temporary joint.
Indoor and outdoor furniture: cast concrete cone. turned solid oak cone. pressed steel tray powder coated.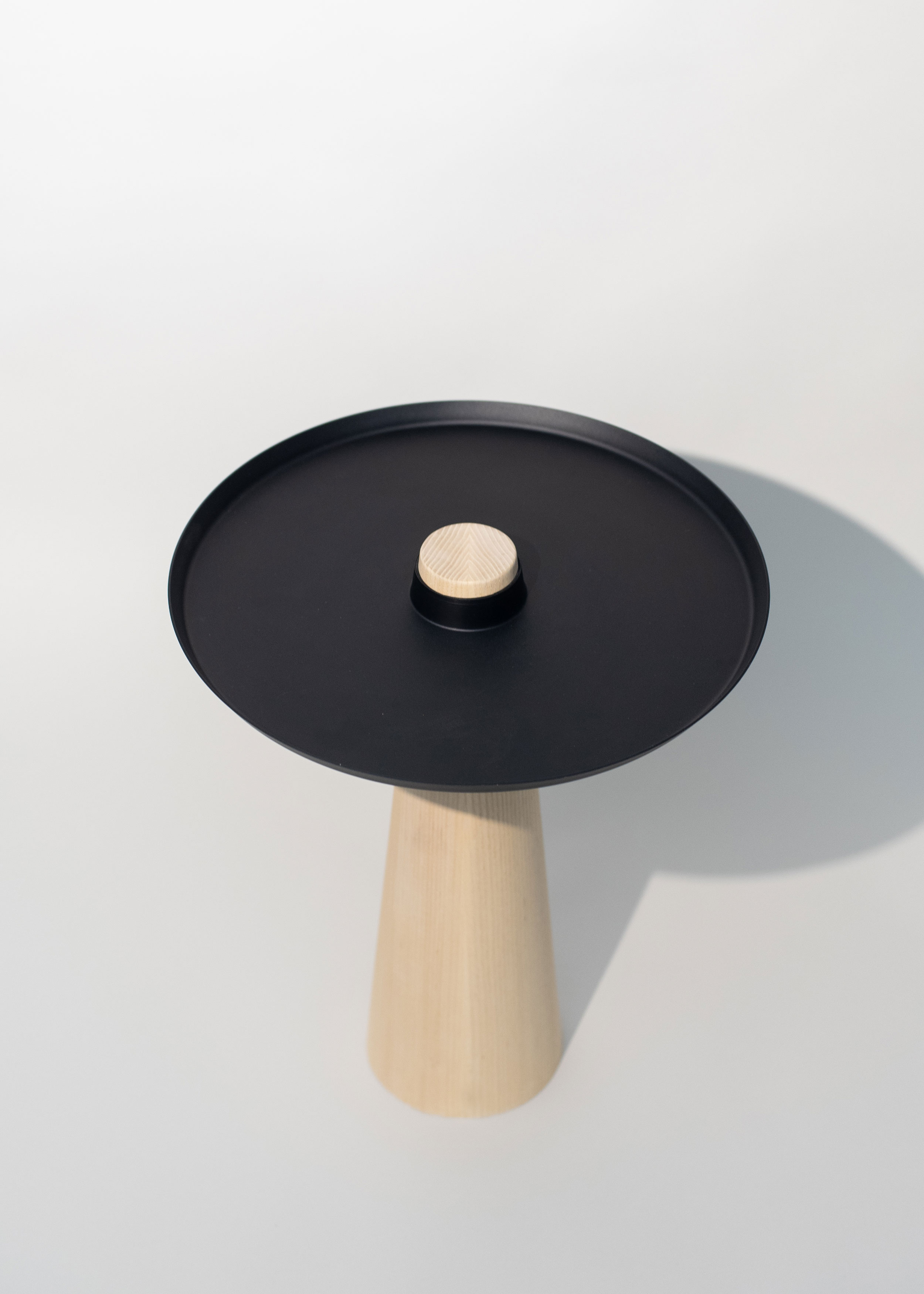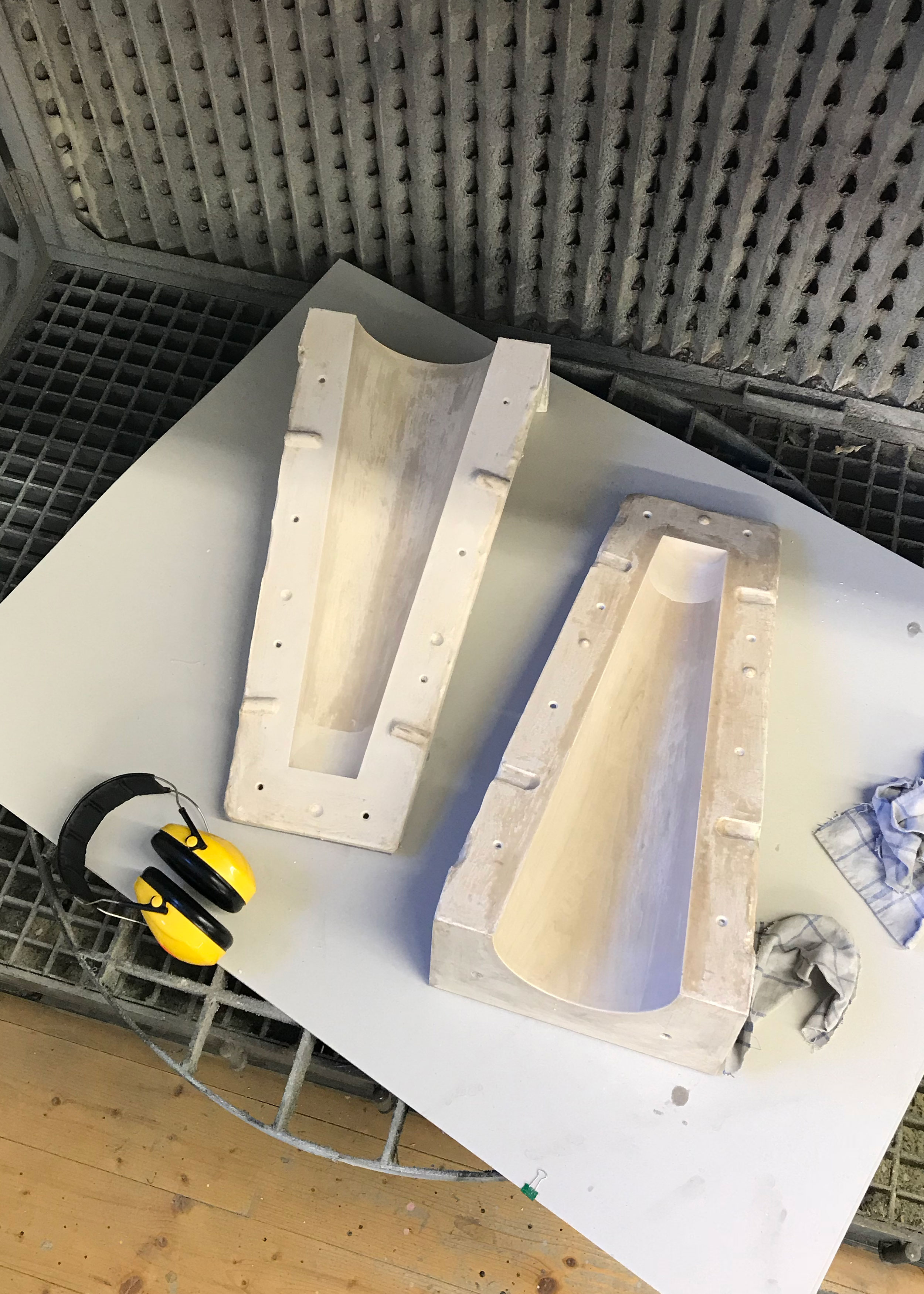 Work in progress